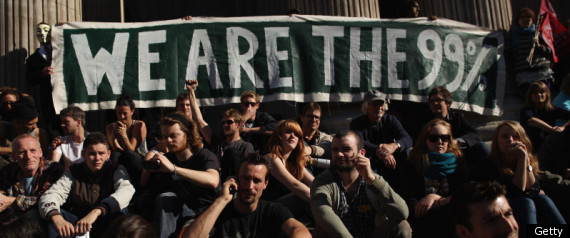 Grassroots rebellion is growing.  Whether it be the Tea Party, the Arab Springs, London Riots, or the Occupy Wall Street movements, we  know one thing.  The masses are angry.   At one level, the common man has a right to be angry at our political and corporate leaders.  James tells us that it is the rich that oppress us.   But the frequency of the unrest on the streets, indicates that the days of our social status quo are numbered.
So how should we as Christians respond to these movements?
In response to Islamic Jihadism, one of my friends mused that we should have Christian Jihadism.   Anything less, is tantamount to fighting a battle with one hand tied behind our back.   But the Christian is called to a higher standard in our causes.  We must not only be right in our position, but also right in our approach.   We must respect authority even while disagreeing with it.  For the 'Christian activist', the ends cannot justify the means.
The result is that for Christian supported movements, anti-social strategies and violent behaviours are not an option.    At one level it feels like we have handicapped the Christian community and our values.   The church argument has often been made that we cannot legislate morality, so therefore we should not have political positions or passions.   We should just preach the gospel and not get involved.   While I agree we cannot legislate heart matters, we certainly can legislate moral compliance.   But the bigger question is 'Should we spend our time trying to create a more just society through grassroots movements?'   'Should Christians be involved in public activism?'
What do you think?
Blessings
– JC